dear blog,
Yeah, my heart is beating for....Junsu 2PM!!!!! He's such a handsome man + sexy! Today, i surfed the net again to update my Myspace profile and watched some videos about 2PM's Heartbeat stage performance yesterday at KBS World channel. Damn again, Junsu never failed to surprise me with his performances. It's so I.N.C.R.E.D.I.B.L.E!
I got something to say here. Actually, there were less percent of fans that adored Junsu since 2PM debuted last year with the song "10 Out of 10" because he's not that...um...attractive to girls due to his regular Korean guy face. Yeah, of course since Nickhun, Jaebum, Taec, Wooyoung and Junho got the perfect-faces-like-angels like and that made Junsu was left behind. But i dunno...it seems that my eyes only sticked on him. it's not that i was bad in choosing which guy is good-looking things like that.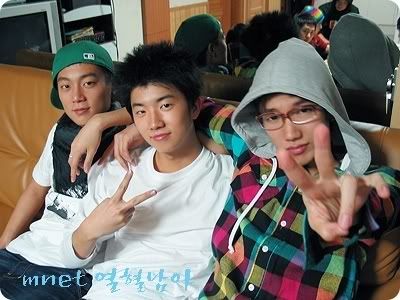 This was when he was still a trainee. There's Wooyoung there and next to him was DooJong (i think the spelling is like that) from Beast. See? Junsu's handsome but i was wondering why people kept adoring the other members? Well, i can't say that 'cause everyone has its own opinion, right?
Next, the song "Again & Again" this year took 2PM to the first place in every music chart in Korea. They worked hard for their comeback stage and it paid. Plus, Junsu turned into a pretty boy! I love it! This picture was him taken from an open interview. Oh, man, he's an angel!
Oh, YEAHHH!!!!! Okay, he changed his hair again for the next song "I Hate You" and he's looked awesome but 2PM stylist made him wear a decorated face mask which made him look like a sick people and that styling annoyed me a little because it covered Junsu's handsomeness. But, he fell sick for a few months due to nasal problem and he undergoned a surgery. As the result, he got chubby cheeks and his smile seems more cool and sweet because before the surgery, the way he smiled, it showed his gums but now, he's like one of the Boys Over Flowers thing. Hehe...
And then......Jeng, jeng, JENGGGG!!!!! Junsu and the others made another comeback stage to promote "Heartbeat". Loving like hell that song. Everyone was freakin' HOT, man! Especially Junsu, okay! i like his new style which his role in that song was to wear half sleeves and unbutton suits matched with his new hair. Man, i love him!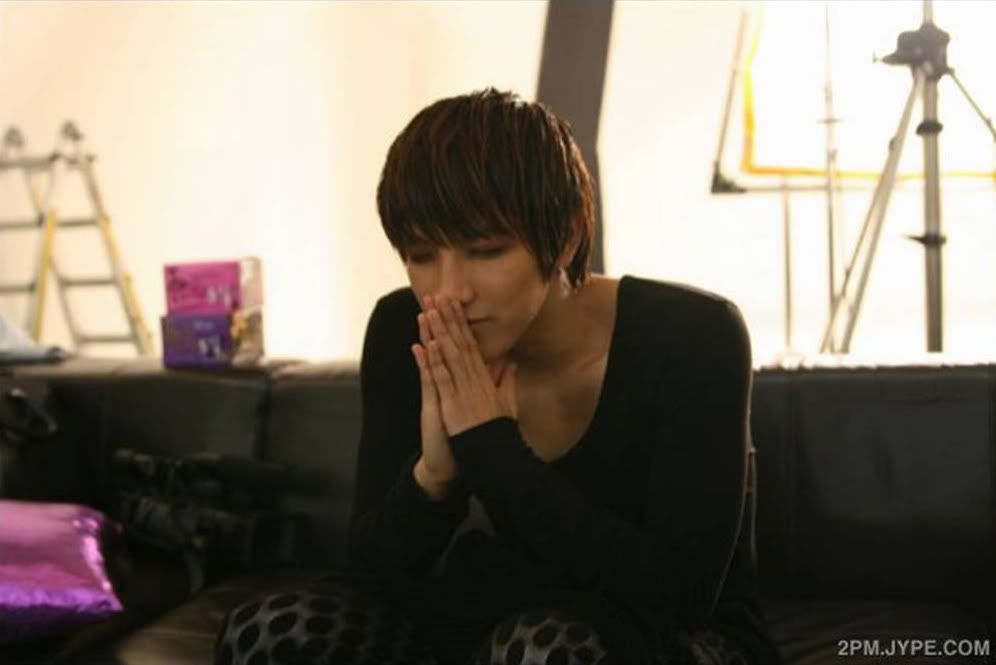 This was taken during the making of Heartbeat music video. He's damn sexy!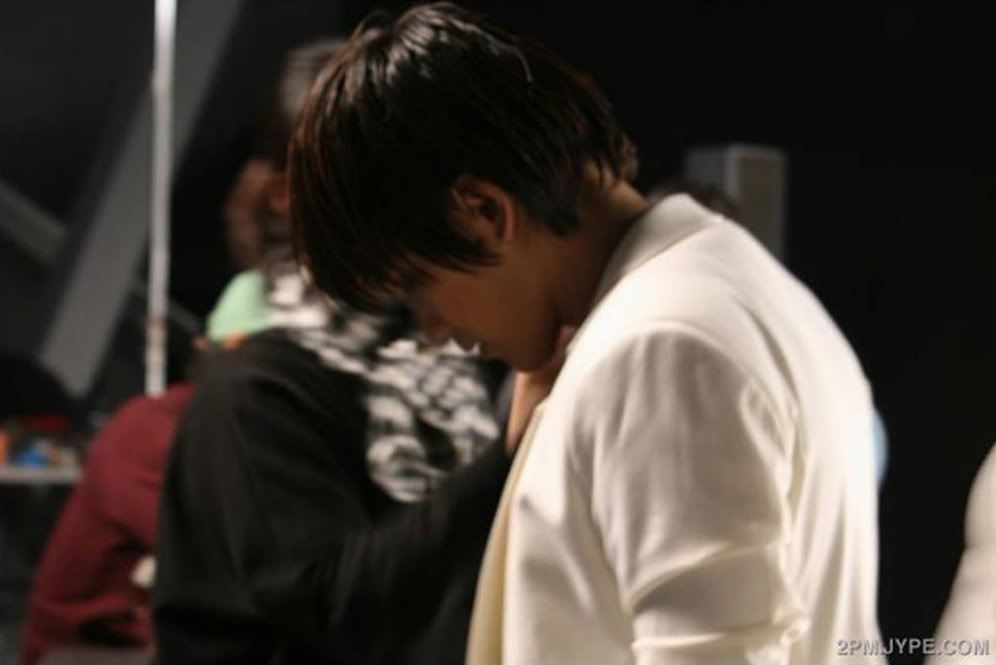 He looked chubby from side view.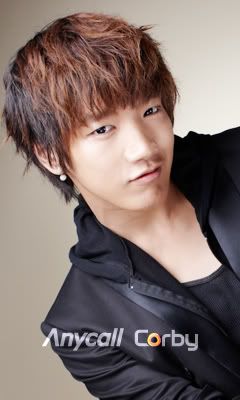 Tada!!! He's now gonna get the spotlight since Jaebum left the group and Junsu became the oldest of the group. He shone now.
Okay, that's all for now. I had a great time talking about my all time lover here. :)